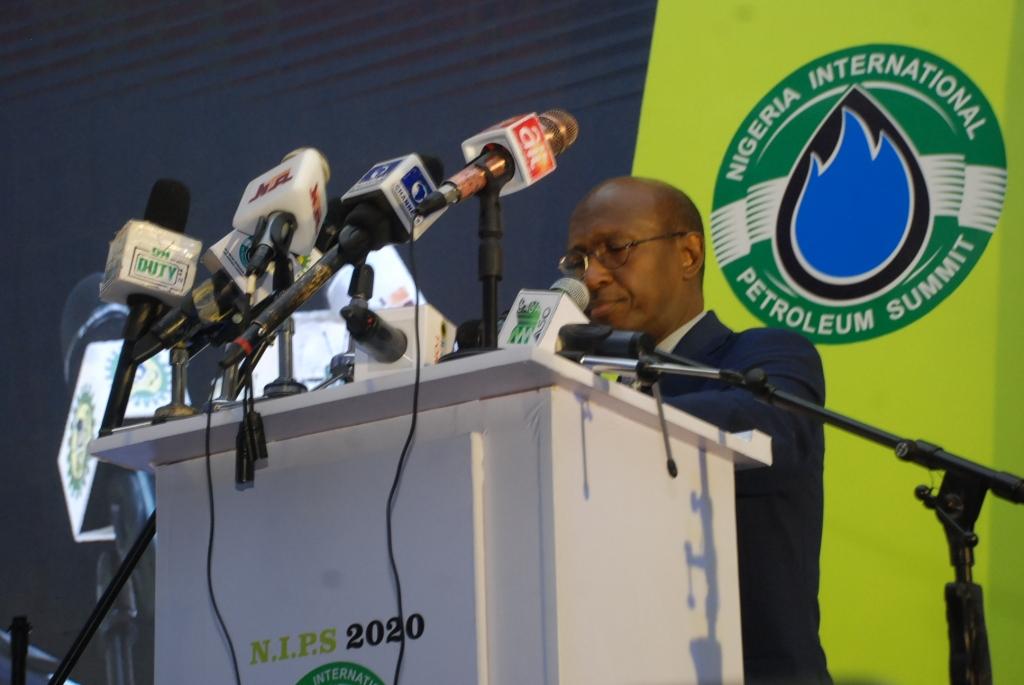 Protocols:
Excellency, Muhammadu Buhari, President and Commnader-in-Chief of the Federal Republic of Nigeria, represented by the Secretary to the Government of the Federation, Mr. Boss Mustapha,
Distnguished Senator Ahmad Lawan, President of the Senate, represented,
Right Honourable Femi Gbajamiala, Speaker of the House of Representatives, represented,
Excellency Governor Mohammad Bala of Bauchi State,
Honourable Ministers of the Federal Republic,
Excellencies APPO Ministers,
Chief Executives of National and International Oil Companies,
Ladies and Gentlemen,
On behalf of the African Petroleum Producers' Organization, APPO, I should like to congratulate Nigeria and Brevity Anderson Consortium, the organizers of the Nigeria International Petroleum Summit, NIPS, for the continuing successes that NIPS has been recording since it was first started three years ago.
At the rate NIPS is going, the declared long term objectives of NIPS will be achieved in the short term. I vividly recall the maiden NIPS in 2018 where President Muhammadu Buhari, speaking through Vice President Yemi Osinbajo said that NIPS is planned to be Africa's version of the Offshore Technology Conference, OTC, which holds in Houston, Texas, and attracts over fifty thousand participants across 100 countries every year.
I understand that NIPS in its third year has registered the presence of over 40% of the number of countries that OTC registered at 50 years. This is not surprising given the new oil and gas finds on the African continent, the support that the Nigerian Government and the oil industry have given NIPS, the support of other African countries, and the sheer determination of Brevity Anderson Consortium to make a difference.
I am confident that we are on the right path to institutionalizing a truly Pan African Petroleum Technology and Business Platform.
Excellencies permit me to use this opportunity to answer some questions that I have been inundated with since the announcement of my appointment as Secretary General of APPO a couple of months ago. I have been asked: Is APPO an African version of OPEC? If 7 out of the 14 Member Countries of OPEC are also members of APPO, why can't these African countries use the OPEC platform to pursue APPO objectives? Why duplicate efforts and functions and by implication waste scarce foreign exchange to run another bureaucracy?
To answer these questions, I will reframe them as follows: In what way is APPO different from OPEC? What are the peculiar energy challenges facing the African continent that we cannot rely on OPEC to help us find solutions to? Can these challenges be addressed by individual African countries or they can best be addressed through collective efforts? What strategies has the reformed APPO put in place to address these challenges?
In view of the time constraint I will be as brief as possible, hoping that at another time, one can do justice to these questions.
The first point is that OPEC, has as its main objective today, the stabilization of the global oil market. And APPO has rightly left the job of market stabilization to OPEC. Rather, APPO focuses on the peculiar challenges of the energy industry on the African continent. And these challenges are many. Indeed, they are increasing by the day and we are not sure that anyone, not even OPEC, will be prepared to join us find lasting solutions to all these challenges that are peculiarly African.
I will list some of these challenges : First is energy poverty. Of all the five continents on this planet, Africa has the largest energy deficiency, providing home to about 65% of the global population of nearly a billion people that are categorized as lacking access to modern energy. The IEA projects that of the 700 million people in the world without access to modern energy by 2030, 90% will be in sub-saharan Africa. The average rate of access to modern energy in sub-saharan Africa is 43% compared to the world's 87%.
The second challenge, which is a basis of the first is poor or near-non-existent network of energy infrastructure on the continent. Energy endowed African states celebrate the finding of oil and gas. They immediately begin to factor in their national budgets revenues that will come from the export of oil or gas to other continents. Hardly are provisions made for the use of that energy to fuel the national or continental economy. What you see therefore are pipelines running from the areas of production to the ports, just like our colonial masters, in the first half of the last century, built the railways from the hinterland to the ports in order to take from us what is beneficial to their economies. There is neither an integrated network of energy infrastructure within countries nor among countries on the continent. And where there has been an attempt at that, like the West African Gas Pipeline Project, it has been bedeviled by so many extraneous challenges.
The third challenge is that of research and technological development in the energy sector. We must admit, Excellencies, that the African energy industry is the most dependent of its kind. Hardly can any African country fabricate the parts they need to keep their refineries, pipelines, processing plants etc in-country. I have heard it said many times by our teachers and political leaders, especially when we were in school, that the developed world will transfer technology to us. Even as a student of political economy in those days, I never believed that story line. If you want technology, you develop it. Develop your people to develop it. Go the Chinese way. Send your people to acquire that knowledge and get them to return and adapt it to your needs. No IOC or foreign government or institution will willingly give you technology that they developed. We have to create the enabling environment for science and technology to thrive on our continent.
A fourth challenge, which we have been made to believe is central to even start the process of the development of our energy industry is investment, especially Foreign Direct Investment. We are told that we cannot make progress without investible funds coming to our continent from Europe, America, China and others. We have been told, and many of our countries believe that without external financial support we cannot make any progress. Hardly any oil and gas producing country on the African continent has not aligned with some IOC to explore, produce and sell its crude oil and gas. And the terms of these arrangements especially with the new entrants have not been favourable.
These are some of the challenges that APPO is poised to address. Due to time constraints I will request interested participants to visit the exhibition stand of APPO and its sister organization, the African Energy Investment Corporation, AEICORP, for further discussions.
Once again I wish you all very fruitful deliberations at NIPS 2020.