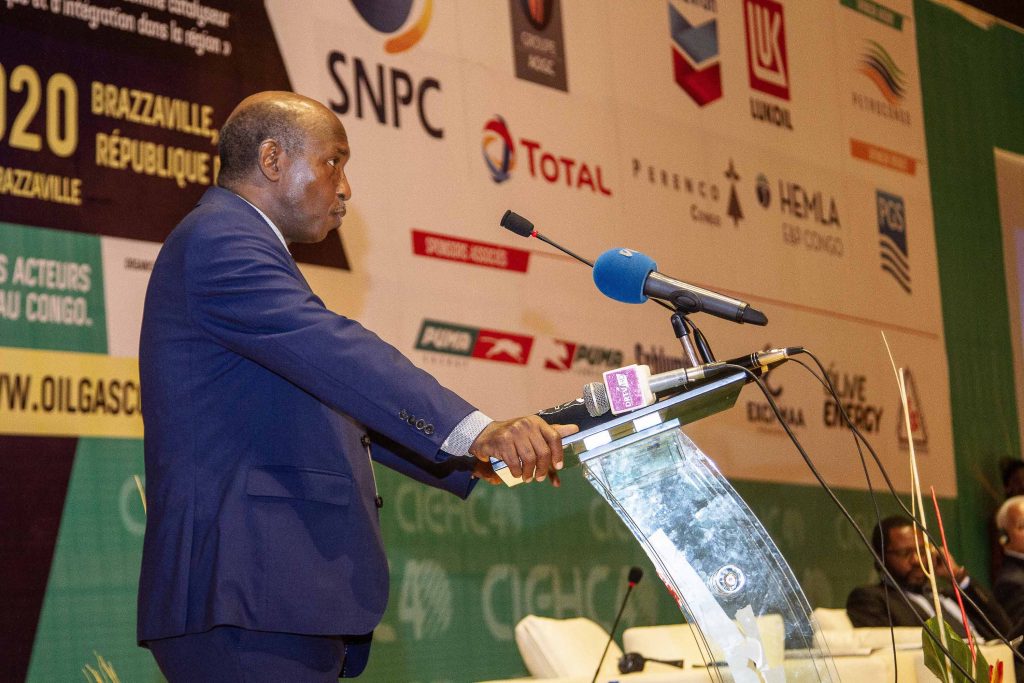 The African Petroleum Producers' Organization was present at the 4th edition of the Congo's International Oil & Gas Conference and Exhibition, CIEHC-4, which took place 19 – 21 February 2020 in Centre International de Conférence de Kintélé Brazzaville, under the theme "Creation of a local value chain and use of hydrocarbon resources as a catalyst for socio-economic development, economic diversification and integration in the region".
This year's conference played host to over 650 attendees from 22 countries and 47 industry speakers for 2 days of intense debate and high-level networking. APPO member states representation & other stakeholders from Angola, Benin, Cameroon, Canada, Democratic Republic of Congo, Ivory Coast, China, UAE, USA, France, Gabon, Equatorial Guinea, Italy, Namibia, Niger, Nigeria, Norway, UK, Russia, South Africa and Chad were in attendance.
The Conference addressed a wide range of themes related to the Global Vision of the Hydrocarbon Industry and to the financing and development strategies of the oil and gas value chain in Africa.
In the closing remarks made by the Ministry of Hydrocarbons they concluded a number of plans that had been formulated, these are:
Establishment of a transparent and attractive legal and regulatory framework for the upstream sector
Adherence by countries which have not yet done so, to the GGFR zero gas flaring initiative, through the recovery of said gases by investments in their collection, transport for their provision to the industry of petrochemicals, refining and fertilizers
Research, collection and provision of successful experiences from different African countries and international best practices in the development of national oil and gas resources
Inventory of the downstream sector and identify development prospects
Adoption of a framework conducive to investment at the national level for the development of the downstream sector
Establishment of a favourable framework for the development of local businesses in the downstream sector
Promotion of corporate social responsibility
Promotion of initiatives to develop cross-border and regional economic projects