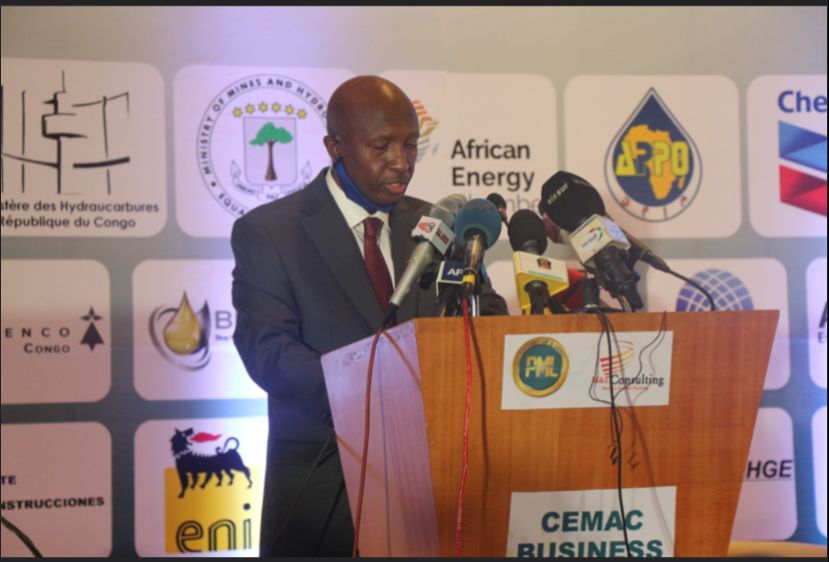 ENGLISH
Your Excellency Anatole Collinet Makosso, Prime Minister and Head of the Government of the Republic of Congo, Excellencies Ministers and Heads of Delegation of APPO Member Countries, Excellencies Ambassadors and Heads of international and inter-governmental organizations here present, Chief Executives of State institutions, Directors and Advisers, distinguished ladies and gentlemen.
I should like to thank the organizers of this Forum for the invitation to deliver a short address to this very important audience.
I should also like to congratulate the organizers for the choice of the theme of this Forum: Implementation of the AfCFTA, the Imperative of Developing the Energy Industry in CEMAC, and the prospects for the Development of Public-Private Partnerships.
I believe that the theme is most apt given the global quest for energy transition and the reality of the dependence of our national economies on oil and gas revenues.
Excellencies, for too long we have allowed our economies to be at the mercy of external interests.
We have been made to believe that our economies will collapse and our people will suffer without the support of external interests.
We have been made to believe that we need to import technology and expertise and get Foreign Direct Assistance in the form of grants, loans, and or investments to keep our economies going.
We have been made to believe that a commodity is worth producing only if there is a market for it outside our continent.
For nearly a hundred years we have been producing oil and gas mainly for export outside Africa. Now that the markets to whom we are exporting our oil and gas have decided to move away from fossil fuels, we are faced with the stark reality that, all these while, we have not fully mastered the technology of exploration, production, processing and transportation of that industry.
And even more importantly we are now being told that, we do not have the capital to sustain the industry in the absence of external investors, who are now being forced out of the industry by powerful climate lobbyists.
Your Excellencies, the question begging for answers from Africa is: Are we prepared to classify the proven 125 billion barrels of crude oil and over 500 trillion cubic feet of gas on our continent and its shores as stranded assets, when we have the largest proportion of the world's population living in energy poverty?
With over 600 million Africans living with no access to electricity and some 900 million without access to any form of modern energy, Africa cannot afford to give up on fossil fuels.
Excellencies, it is important we restate the obvious: We are not contesting the science of climate change. Climate change is real. But is the world just getting to know about climate change and the effects of GHG on the atmosphere? No. Western scientist had as far back as 1896 discovered the harmful effects of GHG on the atmosphere. But because today's developed countries were determined to industrialize and grow their economies, something they could not do without fossil fuels, they decided to suppress those findings. Now that their economies have graduated from relying on manufacturing of commodities which is energy intensive to manufacture of knowledge and IT, and at a time that our economies are poised to begin the industrialization process, we are being told that the energy that made today's industrialized nations better is not good for the world. We need not remind the world that Africa with 17% of the world's population is said to have contributed only 3.5% of GHG emissions.
Distinguished ladies and gentlemen, it is sad that a key principle of the Paris Climate Agreement, the inclusion of which was central to getting developing countries, including APPO Member Countries, to accede to that Agreement, has now been relegated to the background, limiting it to discussions about financial assistance to poor countries to enable them execute energy transition programs. I am talking about the principle of "Equity and common but differentiated responsibilities and respective capabilities in the light of different national circumstances.'' We are being told that our key concerns can be taken care of with money, hence the establishment of the Climate Fund essentially for amelioration and adaptation as poor countries, like ours, make the transition from fossil fuels to renewable energies.
But is the principle of equity and common but differentiated responsibilities and respective capabilities …… all about financial assistance? Does it not also include technological assistance, like the provision of technologies that will enable poor countries with huge petroleum reserves to produce these resources for the use of their people, with minimum carbon footprints? Why are we not talking about the countries who have the technology to reduce the carbon footprints of fossil fuels supporting poor countries that have abundant fossil fuels with those technologies so that they can produce more environmentally friendly energy to lift their people from poverty? Why is all the conversation focused on adaptation and mitigation? Why are we being put under undue pressure to abandon what we have in abundance for what we have no technology for?
Talking about climate finance, a number of questions beg for answers:
What guarantee have we that the pledged amounts will be redeemed, given the unenviable history of redemption of past pledges on climate issues?
How much of the funds are going to mitigation and how much to adaptation?
How much of those funds are grants and how much are loans to be repaid with interest in the future?
What conditions are attached to the allocation and disbursement of the climate funds?
Will taking those funds now lead Africa back into the debt trap?
Ladies and gentlemen, whatever the answers to the above questions are, they point to the need for Africa to consider looking inwards for solutions to its many problems.
And this is why I started by congratulating the organizers of this Forum for the apt theme of this Conference.
Energy transition should provide Africa an opportunity to take its destiny into its own hands. This is the time to create a continental energy market and to develop the continental energy industry. And there is no better way to begin this than at the regional level: at CEMAC, ECOWAS, SADC and other regional economic communities.
This is the time to pool resources together to create or expand cross-country regional energy infrastructure;
This is the time to create or expand refineries and petrochemical plants to serve the continent and its regions, not just countries.
This is the time to look beyond national local content in the oil and gas industry on the continent to regional and continental content.
And the focus, at this time, on a sub-region of the continent, namely the CEMAC sub-region is strategically important. Individually none of the countries in the CEMAC has the required technology, expertise and finance to be able to sustain its energy industry without foreign, extra-continental support. But as a collective, these countries can scale this critical hurdle. The success of the various sub-regional groups on the continent later shall translate into continental success.
And there is no better time for this effort than now, that we are losing our traditional markets for oil and gas and fortuitously at a time the Africa Free Continental Trade Agreement has come into force. The time to act is now.
Once again, I congratulate the organizers of this very important forum and especially Member of the APPO Council of Ministers, HE Gabriel Mbaga Obiang Lima for his foresight in initiating this project, another Member of the Council of Ministers of APPO, HE Bruno Jean-Richard Itoua, our host Minister and veteran oil and gas expert, for the unflinching support and commitment he gave to bringing the idea to fruition. And to all the Ministers in CEMAC in whose hands the responsibility of executing this laudable project shall lie, I urge you to take this as a personal challenge for the good of future generations of Africans.
The time to act is now.
Excellencies, distinguished ladies and gentlemen, I thank you all for your kind attention.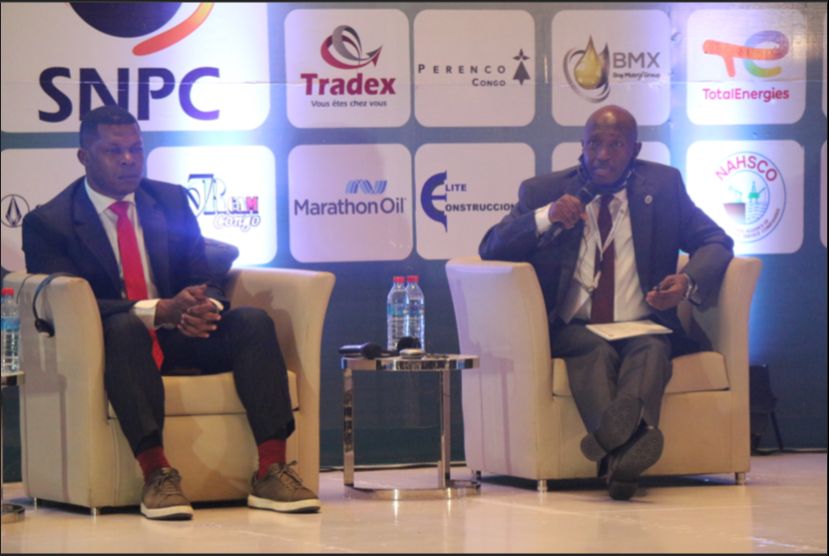 FRENCH
Excellence Monsieur Anatole Collinet Makosso, Premier Ministre et Chef du Gouvernement de la République du Congo, Excellences Messieurs les Ministres et Chefs de Délégation des Pays Membres de l'APPO, Excellences Messieurs les Ambassadeurs et Chefs d'organisations internationales et intergouvernementales ici présents, Mesdames et Messieurs les Directeurs Généraux des Institutions de l'Etat, Mesdames et Messieurs les Directeurs et Conseillers, Distingués Mesdames et Messieurs.
Je tiens à remercier les organisateurs de ce Forum de m'avoir invité à prononcer un bref discours devant cet auditoire très important.
Je tiens également à féliciter les organisateurs pour le choix du thème de ce Forum : Mise en œuvre de la ZLECAf, Impératif de Développement de l'Industrie Energétique en CEMAC et perspectives de Développement des Partenariats Public-Privé.
Je pense que le thème est le plus approprié compte tenu de la quête mondiale de la transition énergétique et de la réalité de la dépendance de nos économies nationales aux revenus du pétrole et du gaz.
Excellences, pendant trop longtemps, nous avons laissé nos économies à la merci d'intérêts extérieurs.
On nous a fait croire que nos économies s'effondreraient et que nos populations souffriraient sans le soutien d'intérêts extérieurs.
On nous a fait croire que nous devions importer de la technologie et de l'expertise et obtenir une Aide Etrangère Directe sous forme de subventions, de prêts ou d'investissements pour maintenir nos économies en vie.
Nous avons été amenés à croire qu'une marchandise ne vaut la peine d'être produite que s'il existe un marché pour elle en dehors de notre continent.
Pendant près de cent ans, nous avons produit du pétrole et du gaz principalement pour l'exportation hors d'Afrique. Maintenant que les marchés vers lesquels nous exportons notre pétrole et notre gaz ont décidé d'abandonner les combustibles fossiles, nous sommes confrontés à la dure réalité que, pendant tout ce temps, nous n'avons pas entièrement maîtrisé la technologie de l'exploration, de la production, du traitement et du transport de cette industrie.
Et plus important encore, on nous dit maintenant que nous n'avons pas le capital nécessaire pour soutenir l'industrie en l'absence d'investisseurs externes, qui sont maintenant forcés de quitter l'industrie par de puissants lobbyistes du climat.   
Excellences, la question qui appelle des réponses de la part de l'Afrique est la suivante : Sommes-nous prêts à classer les 125 milliards de barils de pétrole brut et les plus de 500 trillions de pieds cubes de gaz prouvés sur notre continent et ses côtes comme des actifs échoués, alors que nous avons la plus grande proportion de la population mondiale vivant dans la pauvreté énergétique ? 
Avec plus de 600 millions d'Africains qui n'ont pas accès à l'électricité et quelque 900 millions qui n'ont accès à aucune forme d'énergie moderne, l'Afrique ne peut se permettre de renoncer aux combustibles fossiles. 
Excellences, il est important de réaffirmer l'évidence : nous ne contestons pas la science du changement climatique. Le changement climatique est réel. Mais le monde commence-t-il seulement à connaître le changement climatique et les effets des GES sur l'atmosphère ? Non. Western scientist had as far back as 1896 discovered the harmful effects of GHG on the atmosphere. Mais parce que les pays développés d'aujourd'hui étaient déterminés à s'industrialiser et à faire croître leurs économies, ce qu'ils ne pouvaient pas faire sans les combustibles fossiles, ils ont décidé de supprimer ces résultats. Maintenant que leurs économies sont passées de la fabrication de produits de base, qui consomme beaucoup d'énergie, à la fabrication de connaissances et de technologies de l'information, et au moment où nos économies sont sur le point d'entamer le processus d'industrialisation, on nous dit que l'énergie qui a permis aux nations industrialisées d'aujourd'hui de s'améliorer n'est pas bonne pour le monde. Il n'est pas nécessaire de rappeler au monde que l'Afrique, avec 17 % de la population mondiale, n'aurait contribué qu'à 3,5 % des émissions de GES. 
Mesdames et Messieurs, il est triste qu'un principe clé de l'Accord de Paris sur le Climat, dont l'inclusion était essentielle pour inciter les pays en développement, y compris les Pays Membres de l'APPO, à adhérer à cet Accord, soit maintenant relégué au second plan, se limitant à des discussions sur l'assistance financière aux pays pauvres pour leur permettre d'exécuter des programmes de transition énergétique. Je parle du principe de "l'équité, des responsabilités communes mais différenciées et des capacités respectives en fonction des différentes circonstances nationales". On nous dit que nos principales préoccupations peuvent être prises en charge avec de l'argent, d'où la création du Fonds pour le Climat, essentiellement destiné à l'amélioration et à l'adaptation, à mesure que les pays pauvres, comme les nôtres, passent des combustibles fossiles aux énergies renouvelables.  
Mais le principe d'équité, de responsabilités communes mais différenciées et de capacités respectives … ne concerne-t-il que l'aide financière ? N'inclut-il pas également une assistance technologique, comme la fourniture de technologies qui permettront aux pays pauvres disposant d'énormes réserves de pétrole de produire ces ressources pour l'usage de leur population, avec une empreinte carbone minimale ? Pourquoi ne parlons-nous pas des pays qui disposent des technologies permettant de réduire l'empreinte carbone des combustibles fossiles et qui aident les pays pauvres disposant d'abondants combustibles fossiles à utiliser ces technologies afin qu'ils puissent produire une énergie plus respectueuse de l'environnement pour sortir leur population de la pauvreté ? Pourquoi toutes les conversations portent-elles sur l'adaptation et l'atténuation ? Pourquoi sommes-nous soumis à des pressions excessives pour abandonner ce que nous avons en abondance au profit de ce pour quoi nous n'avons aucune technologie ? 
En ce qui concerne le financement du climat, un certain nombre de questions appellent des réponses : 
Quelle garantie avons-nous que les montants promis seront remboursés, étant donné l'histoire peu enviable du remboursement des engagements passés sur les questions climatiques ? 
Quelle part des fonds est consacrée à l'atténuation et quelle part à l'adaptation ?
Combien de ces fonds sont des subventions et combien sont des prêts à rembourser avec intérêts dans le futur ?
Quelles sont les conditions liées à l'allocation et au décaissement des fonds climatiques ?
En prenant ces fonds maintenant, l'Afrique va-t-elle retomber dans le piège de la dette ?
Mesdames et Messieurs, quelles que soient les réponses aux questions ci-dessus, elles montrent que l'Afrique doit envisager de se tourner vers l'intérieur pour trouver des solutions à ses nombreux problèmes.
Et c'est pourquoi j'ai commencé par féliciter les organisateurs de ce Forum pour le thème approprié de cette Conférence.
La transition énergétique devrait donner à l'Afrique l'occasion de prendre son destin en main. C'est le moment de créer un marché continental de l'énergie et de développer l'industrie énergétique continentale. Et il n'y a pas de meilleur moyen de commencer cela qu'au niveau régional : à la CEMAC, à la CEDEAO, à la SADC et aux autres communautés économiques régionales.
Le moment est venu de mettre en commun les ressources pour créer ou développer des infrastructures énergétiques régionales transnationales.
C'est le moment de créer ou d'agrandir des raffineries et des usines pétrochimiques pour desservir le continent et ses régions, et pas seulement les pays.
Il est temps de dépasser le contenu local national dans l'industrie du pétrole et du gaz sur le continent pour envisager un contenu régional et continental.
Et l'accent mis, en ce moment, sur une sous-région du continent, à savoir la sous-région de la CEMAC, est stratégiquement important. Individuellement, aucun des pays de la CEMAC ne dispose de la technologie, de l'expertise et du financement nécessaires pour soutenir son industrie énergétique sans soutien étranger, extracontinental. Mais collectivement, ces pays peuvent franchir cet obstacle critique. Le succès des différents groupes sous-régionaux sur le continent se traduira plus tard par un succès continental.
Et il n'y a pas de meilleur moment pour cet effort que maintenant, alors que nous sommes en train de perdre nos marchés traditionnels pour le pétrole et le gaz et, fortuitement, au moment où l'Accord de Libre-Echange Continental Africain est entré en vigueur.
Une fois de plus, je félicite les organisateurs de ce forum très important et en particulier le Membre du Conseil des Ministres de l'APPO, SE Gabriel Mbaga Obiang Lima pour la clairvoyance dont il a fait preuve en lançant ce projet, un autre Membre du Conseil des Ministres de l'APPO, S.E. Bruno Jean-Richard Itoua, notre Ministre hôte et expert chevronné du pétrole et du gaz, pour son soutien indéfectible et son engagement à faire aboutir cette idée. Et à tous les Ministres de la CEMAC entre les mains desquels reposera la responsabilité de l'exécution de ce projet louable, je vous exhorte à prendre cela comme un défi personnel pour le bien des générations futures des Africains
Excellences, Mesdames et Messieurs, je vous remercie tous de votre attention.