The APPO Secretariat participated in the 4th Nigeria International Petroleum Summit (NIPS) which held in Nigeria's Federal Capital Territory, Abuja, earlier this month. Several delegates from APPO Member Countries and the rest of the world attended the event.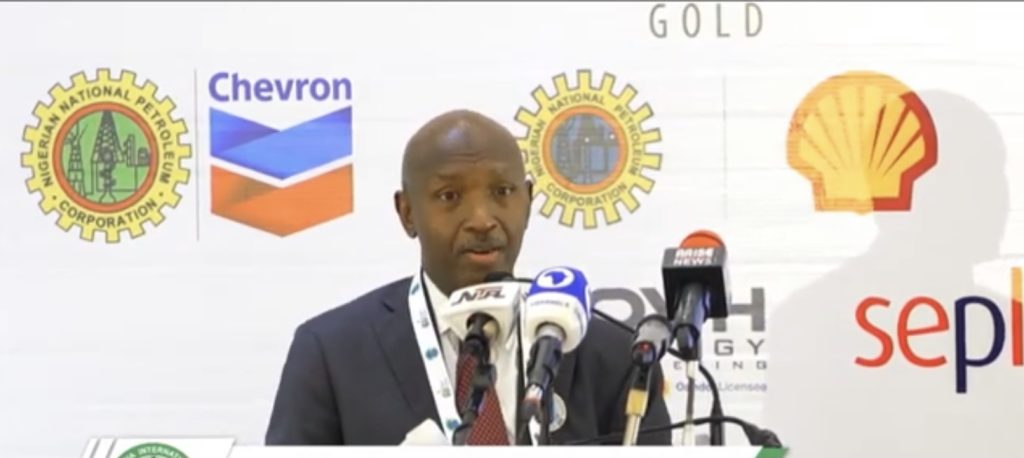 After several postponements due to the COVID 19 pandemic situation, the 2021 edition of NIPS took place from 6 to 10 June 2021 at the Abuja International Conference Centre.
The main theme of this edition is "From crisis to opportunities: New approaches to the future of hydrocarbons".
Several speeches marked the opening ceremony under the authority of the President of the Federal Republic of Nigeria, His Excellency Muhamadou Buhari, represented by the Minister of State for Petroleum Resources, Chief Timipre Sylva.
The Secretary General of APPO, Dr. Omar Farouk Ibrahim delivered the Goodwill Message to the participants, both physically in Abuja, and virtually around the world. He applauded the Nigerian Government for their commitment to strengthening collaboration between African Nations.
After the opening, the Ministerial panel in which the Secretary General of APPO participated alongside the Gabonese Minister of Petroleum, the representative of the Minister of Energy of Ghana, the Secretary General of OPEC and the Minister of Hydrocarbons and Mines of Equatorial Guinea, allowed the ministers present and virtually, CEOs and influential personalities of the sector to discuss the future of hydrocarbons.
Several panels were contained in the scientific programme of the 4th NIPS among which:
Data to barrel forum
Oil market forum: who's in control?
The technology showcase
Downstream and Mid-stream roundtable
Oil and money session: strategy for energy transition
Offshore and marine energy session
Workforce of the future
Flotting the roadmap for a gas powerded economy 2030
Nigeria's Senate President, Senator Ahmad Lawan, the Speaker of the House of Representatives, Honourable Femi Hakeem Gbajabiamila, the Group Managing Director of the National Oil Company, Nigerian National Petroleum Resources (NNPC), Mele Kolo Kyari, APPO Ministers and other distinguished guests were also present.
The Secretariat animated an exhibition stand during the events. This space allowed us to have exchanges with visitors, to present the new APPO and AEICORP. Souvenirs and brochures were prepared for the occasion.
To watch the full video of the SG's speech, CLICK HERE
PHOTOS FROM THE EVENT