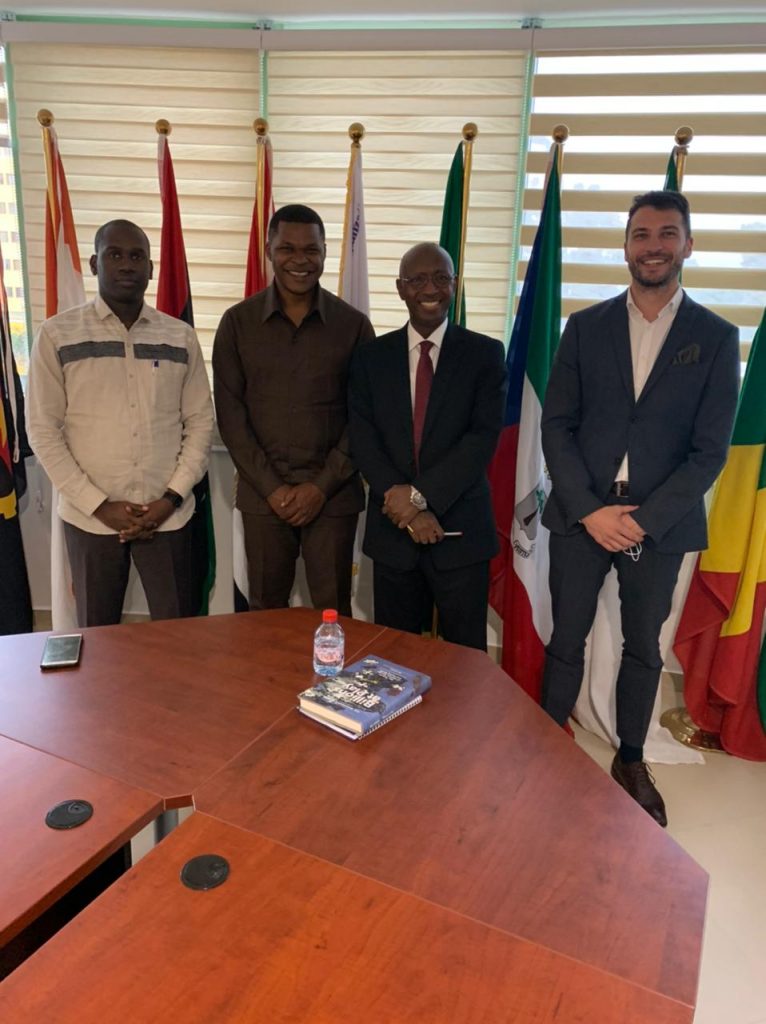 During a working visit to the Republic of Congo, the African Energy Chamber (AEC) met with H.E. Dr. Omar Farouk Ibrahim, Secretary General of the African Petroleum Producers Organization (APPO), in a move to strengthen ties between the oil and gas private sector and APPO.

Both parties believe in the role of hydrocarbons in Africa's energy future and aims to emphasize the value of the oil and gas sector at African Energy Week (AEW) 2021 in Cape Town on the 9th-12th of November.

In line with this objective, and with an agenda to improve the African oil and gas industry through multi-stakeholder collaboration, synchronized policies and reduced red tape, the APPO has emphasized their support for AEW 2021. AEW 2021 is honored to host APPO and the Secretary General, H.E. Dr. Omar Farouk Ibrahim, as the keynote speaker in Cape Town and is dedicated to driving a strong Africa-focused narrative on Africa's energy future. Representing one of Africa's most influential oil and gas organizations, that believes in using petroleum as a catalyst for continent wide socio-economic growth, APPO will promote oil's future in Africa and where Africa stands on energy transition, demonstrating the value of the resource in alleviating poverty and spurring economic development.

Africa is considered the final true frontier for African exploration in which significant untapped reserves have the potential to rapidly increase energy access and economic development whilst alleviating poverty by 2030. Despite the potential of renewable energies, the resource alone cannot sufficiently meet Africa's growing demand. Both the AEC and the APPO firmly believe in the role that oil and gas have to play in Africa and aim to drive investment and associated development in order for the continent to realize its economic development goals. In pursuit of this, the APPO has reaffirmed their support for AEW 2021 – as Africa's premier energy event – and is focused on improving Africa's oil and gas sector.

With a mission to promote cooperation in the field of hydrocarbons across Member Countries and other global institutions to foster fruitful collaboration and partnerships, the APPO will promote the value of a multi-stakeholder approach to developing the African energy sector. Specifically, the APPO aims to emphasize the value of private sector participation in hydrocarbons, with public-private partnerships and sector integration serving as a key driver of growth.

As the African energy sector navigates through a reduced capital expenditure climate – specifically with regards to hydrocarbon investments due to the pandemic and global climate agenda -, the APPO contends that with its financial advantage, private sector participation can accelerate African energy growth. Accordingly, the organization is pushing for increased collaboration across the sector, motivating hydrocarbon funding in 2021 and beyond, and supporting the role of private sector companies in Africa.